Worship and Praise!
Saturday, April 17 | Jonathan DeWeber | The Moment . . . Faith
WELCOME!
Where are services?
All services listed: at the church at 2106 E. Linden in Caldwell


Who is invited to attend?
Members, non-members, all ages, never attended a Seventh-day Adventist church before?
--  all are welcome at all events listed

When are services?

SATURDAYS
         Early Worship Service, 8:45-9:45 am
         Bible Study Time (Sabbath School), all ages, 10-11 am 
         Full Worship Service, 11:15 am -12:30 pm; also live-streamed
WEDNESDAY: Biblically-based prophecy videos, 7 pm.  Held in Fellowship Hall


      PLEASE WATCH SLIDES FOR DETAILS EACH WEEK
The Mission
of the Caldwell Seventh-day Adventist Church
is to experience God's end-time message of love and
share it with our community.

Seventh-day Adventist Beliefs

Viewing on mobile may require using the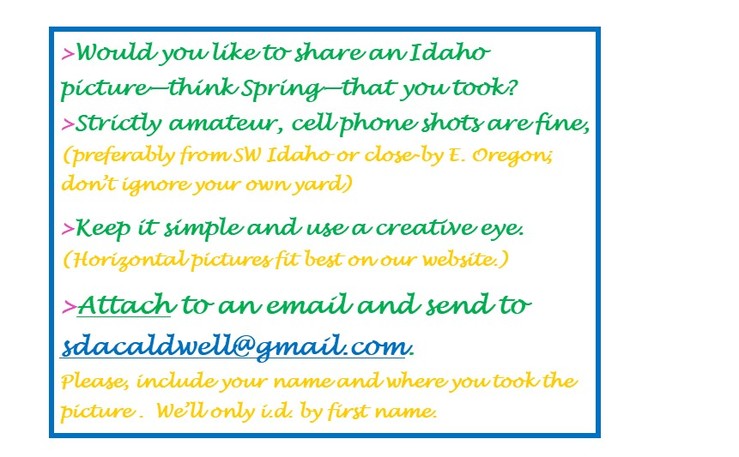 Sunflowers, Boise Foothills